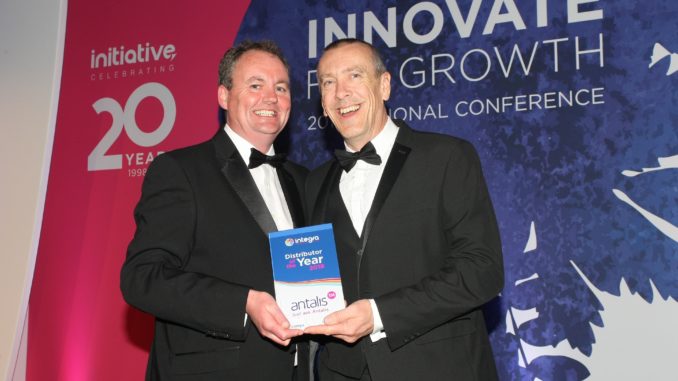 Antalis has been named 'Supplier of the Year' by some of the industry's biggest players: Superstat, Office Club, Nemo and Integra, which voted Antalis 'Distributor of the Year' for the third consecutive year.
The clean sweep of prestigious accolades were in recognition of Antalis's mission to partner with dealers to understand their business needs and respond with practical help and advice. Antalis has also been praised for its innovative paper solutions, consistently high stock levels and reliable deliveries.
Tim Percival, office divisional director at Antalis, commented: "We are absolutely over the moon with our record number of award wins this year and would like to thank everyone who voted for us. 2018 has been a challenging year in the office products industry, particularly with continued paper price inflation and relentless increases making life very difficult.
"Our objective to support our customers and help them to pass these increases through has been well received and given the tough landscape it's great to have our efforts recognised by our valued customers.
"We're incredibly proud of what the Antalis Office team has achieved; we started the year determined to add value to dealers by truly understanding their needs and responding with practical hands-on advice and innovative solutions and I'm so happy this more consultative approach is working.
"We look forward to stepping up our celebrated customer service in 2019 by continuing to work with dealers to grow their businesses."
Don't forget to follow Dealer Support on Twitter!