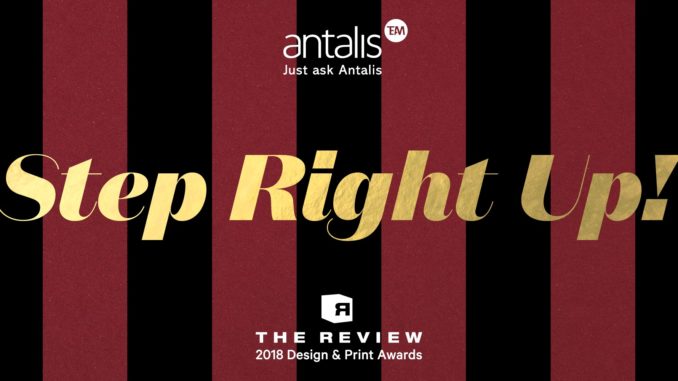 With the competition closing date for entries fast approaching on 29 June, Antalis has announced its expert judging panel for The Review 2018 Design & Print Awards.
The panel is made up of influential figures from the print and creative industry, each bringing with them a wealth of knowledge and impressive portfolios. The expert panel this year includes Gary Bird, MD of Gavin Martin Colournet; Michael Place, creative director of design studio Build; Alison Kaye, MD of CPI UK; and Daniel Reed, owner of independent type platform DR-Foundry.
The Review awards, now in its 27th year, recognises those who have created exceptional print work using Antalis media. Finalists are invited to the exclusive awards ceremony, with this year's lavish circus-themed event taking place on 18 September at Circus London. In addition, winners' work will be published in The Antalis Review Book and each will receive a coveted trophy.
Emma OIiver, creative papers product marketing manager at Antalis, comments: "We're delighted to announce our line-up of esteemed experts responsible for judging this year's competition, as each will bring their own unique and diverse experiences from the print industry. We are honoured to have them working with us on The Review to select our deserving winners.
"Over the last 27 years, The Review Awards has witnessed some truly exceptional examples of design and creativity. These awards place printers and designers in the spotlight, and it's the perfect opportunity to showcase and reward them for their talent."