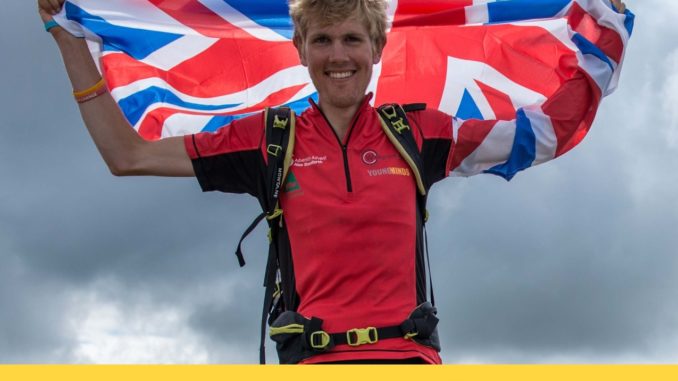 The BOSS Leaders of the Future Group will be speaking to Alex Staniforth about mental health and overcoming adversity.
The session, entitled 'What's in your Rucksack? We're on the same mountain, but not everyone is a Sherpa' will look at employees mental health and how it has been affected by COVID-19. It take place on 4 August from 10.00am to 10.45am and you can book here.
The COVID-19 pandemic has created unprecedented challenges across society and changed the business world as we know it. Uncertainty and fear have threatened a mental well-being crisis and left employees in survival mode as we navigate these new changes. Through his personal experiences of mental ill health, endurance challenges and disasters on Mount Everest, Alex will be challenging the stigma, exploring our 'resilience rucksack' and sharing strategies to support the mental well-being of ourselves and our colleagues.
Takeaways from this webinar:
1) Identify the risks and consequences of the COVID-19 pandemic on our mental health
2) Explore the 'resilience rucksack' and proactive strategies to maintain mental and physical well-being
3) How to support others remotely who may be struggling, and increase early intervention with potential mental health problems
4) Challenge common misconceptions and stigma to encourage open conversations about mental health
More on Alex Staniforth…
In 2017 the adventurer became the fastest person ever to climb all 100 UK county tops by bicycle, foot and kayak, covering over 5,000 miles in 72 days for the mental health charity Young Minds. By the age of 25 he has already made two attempts to summit Mount Everest, survived two days trapped in the 2015 Nepal earthquake, authored 2 books and founded a mental health charity – all this after overcoming epilepsy, stammering, anxiety and bullying in early life. He is now dedicated to inspiring others as a motivational speaker with over 200 presentations across the UK and Europe, including the BOSS Leaders of the Future conference in 2018.
He has raised over £85,000 for charities and won the Pride of Britain Regional Fundraiser of the Year award in 2017. In 2016 his first book Icefall was endorsed by Bear Grylls, and his second book Another Peak: Everest is Not the Only Summit was published in 2019, sharing his own battles with depression and an eating disorder.
Alex is a founding director of Mind Over Mountains CIC, a charity to restore mental well-being and resilience through outdoor experiences. He is now based in Kendal, Cumbria and is an ambassador for the Westgrove Group, YHA England & Wales, Ordnance Survey and Ellis Brigham Mountain Sports.
In August 2020 he will be attempting to run the National Three Peaks challenge in record-breaking time: running over 440 miles and climbing the three highest mountains in the UK under 9 days, to raise £10,000 for Mind Over Mountains.
"We don't always choose our challenges; we can choose our response"
This webinar is free to attend although a donation to Alex's challenge is encouraged. Please click here to donate.
Don't forget to follow Dealer Support on Facebook and Twitter!