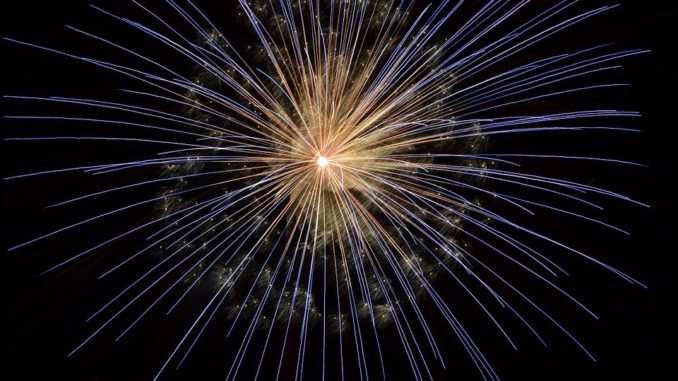 Our annual Dealer Support Live event took place last Thursday. Here is an overview of the exciting seminars, speakers and exhibition that made the event such a success
'Improvise. Adapt. Overcome' was the strapline for this year's Dealer Support Live event, which took place at Coventry's Ricoh Arena last Thursday.
Our event aimed to showcase success stories, businesses who have overcome adversity and highlight new products and insights from manufacturers and service providers. This ensured that each attendee could come away with fresh ideas to implement in their working lives.
Under the ominous cloud of Brexit, we at Dealer Support recognise the increasing need for those in the industry to band together, share innovative solutions and to support one another through uncertainty. The atmosphere at Dealer Support Live reflected this: exhibitors came armed with information (and free goodies), speakers addressed pressing industry topics and productive discussion buzzed in the workshops and seminars. We thought the event was our biggest and most bustling yet.
Our attendees were equally enthusiastic. There were over 130 delegates on the day and the feedback regarding our theme, seminars, exhibition, the Dealer Support team, the Q&A session and the new location in Coventry has been overwhelmingly positive.
We would like to thank Exertis, our headline sponsor, and Fellowes and ECI – without whom the event would not have taken place.
Exertis kicked off Dealer Support Live with an engaging and motivating speech before attendees turned to the exciting speaker sessions punctuating the event. Here is the low-down of the day's seminars and workshops:
Seminar one, RBL North: Michael Lowes, MD of Activ Business Solutions – Learning the hard way
Lowes gave an entertaining talk to kick off the day all based on the mistakes he has made throughout his business journey.
Lowes' humorous talk discussed the importance of social media, fighting the 'Amazon wave' and realising your value.
Seminar one, Boardroom: Gary Naphtali and Russell Hodson from Anglo Office Group – The importance of environmental and social enterprise in the sales proposition
Naphtali and Hodson gave an enthusiastic seminar about why it is important as a business to be seen to have environmental and socially-led initiatives.
They discussed the five key benefits of having these initiatives which included the ability to have positive impact in the community, supporting public value outcomes, being an employer of choice, enhancing relationships with clients and encouraging both professional and personal development.
Seminar two, RBL North: Steve McKeever, CEO of Advantia – Staying 10 steps ahead of a pricing and procurement disaster
McKeever presented an interesting seminar which discussed the ways in which businesses can ensure they are prepared for worst case scenario to save a disaster.
This included topics such as the industry cycle, pricing in a difficult market and suppliers.
McKeever emphasised the fact that change is necessary and inevitable and it is best to adapt and be a part of it rather than fight it.
Seminar two, Boardroom: Carys Davis, public affairs advisor, The BOSS Federation – Brexit Analysis and coaching
Davis gave an informative seminar which helped to explain the every-changing, increasingly confusing, mind-boggle that is Brexit and what its impact will be on business.
In a moment that epitomised the unpredictable topic, the news broke half-way through the seminar that Johnson had secured a deal with the EU. Davis reacted brilliantly adapting her advice and entering into discussion with the delegates about the news.
Workshop one, Boardroom: Andrew Cowling, channel marketing, Fujitsu – Transforming the modern workplace
Cowling's workshop delved into the future of the workplace and focused on paper v digital and drivers around digital.
Cowling used his expertise to confidentially advise delegates on how to go paperless and embrace digital solutions.
He discussed how scanning can not only benefit business but also education and healthcare.
Workshop two, Boardroom: Steve Bilton, MD FusionPlus Data – Diversify to multiply
Bilton led his workshop with a trip down memory lane, discussing his last 28 years in the industry before stating how it is important to have the right mix of customers, products and suppliers.
He encouraged the delegates to diversify and to constantly review their customer base, category gaps, supplies base and systems and processes.
Bilton gave informative and detailed answers to the many delegate questions who wanted to learn more.
Workshop three, Boardroom: Dan Noble, product manager, ECI – Is your business Making Tax Digital ready?
Noble did a great job of making a somewhat taxing (if you'll pardon the pun) subject interesting and digestible.
He explained how and why businesses need to file their business records digitally.
Simon Drakeford and his panel discussed emerging strategies through the eyes of dealers in the penultimate session of the day. A productive and engaging Q&A with Amy Hutchinson, CEO of the BOSS Federation, Mia Trangmar, regional director of VOW wholesale, Vida Barr-Jones, CEO of Focus7, Emily Jones, head of retail sales at Fellowes and Sarah Pask, marketing and comms manager at Quills Group, closed the event before networking commenced.
Overall, this year's Dealer Support Live was a huge success. Dealer Support extends a huge thank you to all who came and made the event the lively and informative experience it was.
Don't forget to follow Dealer Support on Twitter!