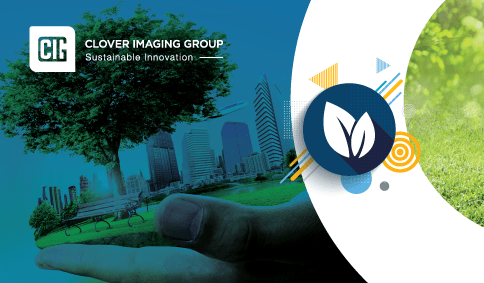 Clover Imaging Group (CIG) is the global leading provider of remanufactured laser and inkjet cartridges. CIG remanufactures the empty cartridges collected into high performing, value for money, environmentally friendly printer cartridges. CIG is comprised of a highly tenured team of passionate and committed experts armed and backed by a global manufacturing infrastructure; heavy investment into engineering, automation, and robotics; a portfolio of patented technologies; a vast array of products, services and solutions; and world-leading core and e-waste asset collection and recycling programs.
CIG toner cartridges are remanufactured and benchmarked against OEM quality and page yield performance and often exceed it. All CIG products are 100% IP safe.
The core of CIG's remanufacturing business is the concept of reuse, the highest form of environmental responsibility. At every stage in operations CIG strive to reuse material and give a second life to objects that would otherwise end up in a landfill, therefore making the most of every single component possible. CIG's circular economic blueprint is built solidly around the WEEE directive criteria and one which is based on the recovery and collection of waste, the safe environmental treatment of such waste and the resulting reduced waste to landfill remanufacturing process producing an environmentally sustainable toner cartridge.
By the very nature of our operations CIG create sustainability and make a positive contribution to our fragile environment.
CIG's Axess program is a comprehensive suite of solutions designed to help you be more successful with MPS. It provides a complete solution for the proactive management, maintenance and supply of clients' printing environments. Axess MPS includes key infrastructure tools such as remote monitoring, Auto toner fulfilment, TCO & proposal generator and comprehensive MPS training.