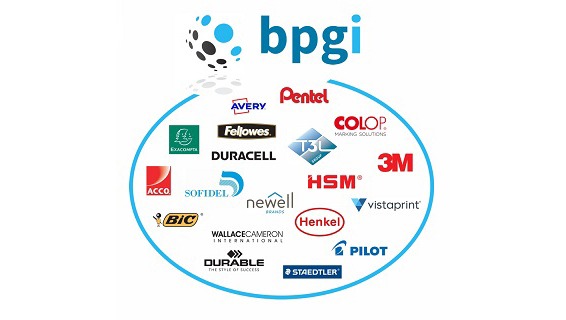 UK members of the International Buying Group, BPGI, met with their vendors in Newport at the end of last month to discuss product selection opportunities for their 2018 Catalogue programmes.
In attendance were representatives from UK members, Integra, NEMO, Office Club and Superstat, who were joined by 15 of BPGI's Vendor partners. The groups represent over 700 dealers across the UK and Ireland.
Neil Basham, Integra Purchasing Director and Chairman of BPGI's EU Purchasing Council commented: "These meetings provide the perfect forum for vendors to communicate their strategic objectives and showcase products to all four UK groups, enabling them to efficiently capitalise on their BPGI preferred vendor status".
Stuart Login, Sales Director, Avery UK, adds: The BPGI UK Joint product selection meetings offer a great opportunity to share strategy and preview our new products with four key customers in one meeting. We look forward to continuing this successful collaboration and providing our full support to the independent dealer channel
BPGI is the longest running consortium in the industry and 2017 marks its 20th Anniversary. Its Annual General Meeting will be held in Berlin, details of which will be communicated shortly.
Don't forget to follow us on Twitter
Sign up to receive our weekly email
Share this article on: