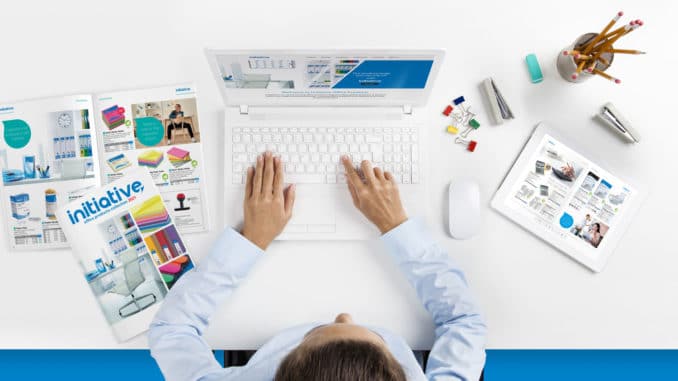 Integra members have received their Initiative catalogues together with free digibook version and access to a comprehensive marketing support programme to promote the range in 2021
Despite a challenging year in 2020, Initiative has continued to provide dealers with a consistently priced own brand and fantastic margin opportunities. With growing concerns about stock in the channel, distribution via Antalis, VOW and direct with suppliers has been, and will continue to be, key to supporting members.
With less choice in the industry now when it comes to a 'best value' range, Initiative provides an important point of differentiation – particularly when quoting for new business and more recently for the home office.
With additional pricing support and promotions planned for this year, together with continued benchmarking, members can be confident they are providing customers with a competitively priced, quality range. A free Initiative insert in the 2021 VOW catalogues will also help to highlight the brand.
Aidan McDonough, Integra's CEO, commented: "Initiative continues to provide members with an incredibly strong proposition. Not only is it the most extensive dealer group own brand in the industry, it is also the most widely available. In a challenging year, Initiative has performed strongly, and we have seen an 11% uplift in specific categories including inks and toners, soft plastics and archival. Undoubtedly there will be further challenges next year – the focus for us will be on supporting our members during the inevitable peaks and troughs."