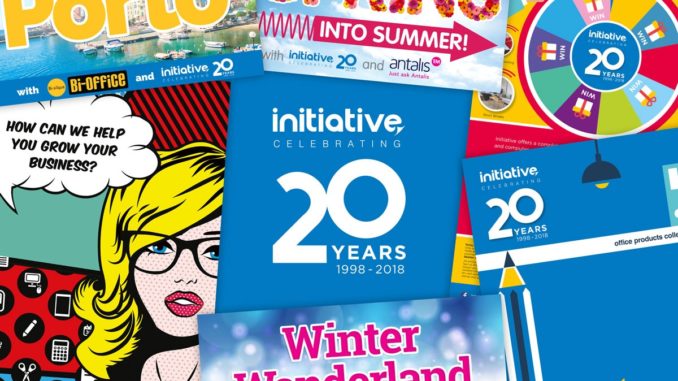 As previously reported in Dealer Support, Integra's Initiative brand is celebrating its 20th anniversary this year. It has grown significantly since its launch in 1988, seeing end-user sales in excess of £15m.
To celebrate the milestone, Integra has announced more of its promotions that will be running throughout 2018, one of which – in conjunction with Antalis – is to win one of six places on a winter safari trip to the Arctic Circle in March 2019. Winners will be taken to Finland to tour the mill where Initiative's paper is made, and participate in traditional Finnish pursuits like skidoo safari and sauna.
During Autumn, Integra and Bi-silque are also offering eight members the chance to win an all-expenses paid trip to Porto as a reward for helping grow their sales. A 'Spring into Summer' promotion has also just been launched, which offers members the chance to earn additional rebates of up to 15% when purchasing Initiative stationery until 30 June.
Neil Basham, Integra's purchasing director, said: "This 20th year anniversary marks an important milestone for Integra as we look back on the success of the Initiative brand. To demonstrate our continued commitment to providing members with a competitively priced product range, we continuously benchmark pricing and throughout most of 2017 operated the 'Initiative Price Freeze'. We feel it is important to offer stable pricing and ongoing promotions to help members not only grow sales but also to increase their margins."