Sponsored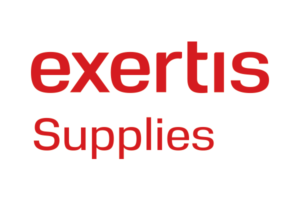 In a challenging and ever-changing marketplace, Exertis Supplies is back at Dealer Support Live to show dealers that diversification into new products areas, which might seem complicated, can really be quite simple.
Increasing numbers of customers have been asking Exertis Supplies if they can access products from other companies in the Exertis Group – especially Exertis IT, which carries thousands of lines of technology products. You don't have to be tech-savvy to buy technology from Exertis Supplies, so, at Dealer Support Live, we will be showcasing a range of technology products and showing you how – through our sales people and dedicated technology resource – you can expand your ranges and sales in the same uncomplicated way that you order from us on other ranges.
Many resellers have told us that they find the whole world of tech a bit confusing, and we know that many consumers do too – so, if between us we can learn more and guide consumers, there is a real opportunity to differentiate ourselves.We took the opportunity to headline sponsor Dealer Support Live again to engage with lots of dealers and help support diversification into technology – but that's not all…
We see technology as a key area that complements the existing ranges we distribute, but we are also huge advocates of the innovation and design initiatives that our branded manufacturers embody. We will also update you with the latest developments in our office products offering, both from a service and manufacturer perspective and our on-going work relating to our sustainability programme.
Who should attend?
We would love to meet business-owners, marketeers, sales specialists, buyers – in fact, anyone who is who has responsibility for moving their company forwards! We will have specialists from our technology, ink and toner, office products and sustainability available to discuss topics and products.
What do we want from you?
Primarily we want you to enjoy the day, but also leave feeling that you have developed your own thinking on how your business could evolve when working in partnership with Exertis Supplies, and the other key manufacturers present.
Our senior management team will be on-hand throughout the day and would welcome hearing your thoughts and ideas. Our 'keep it simple' strategy, like all strategies, needs to evolve and we can only achieve this by working with and listening to our customers.
We hope we will get the opportunity to share more with you at the Ricoh Arena on 17 October!
Don't forget to follow Dealer Support on Twitter!