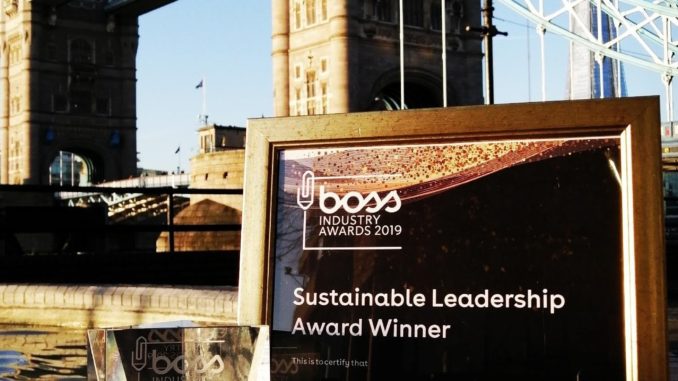 Commercial has scooped the Sustainable Leadership Award in the prestigious BOSS awards again, this time for two years in a row
It builds on the existing recognition of Commercial's success in embedding sustainability at the heart of the organisation, as it sits beside this year's Planet Mark and Global Good awards.
"We are so pleased to have won this highly-regarded award," said Simone Hindmarch, Commercial MD and co-founder. "It adds to the recognition and praise we have already had this year, and really celebrates our achievements as a team.
"We are now entering one of the most exciting periods of change for the world, as so many more businesses start to really focus on collaboratively reducing their impact on the environment to create a better future for all.
"Our approach encompasses the three pillars: the environment, society and the economy. We have been taking positive action through carbon reduction, social enterprise and employee engagement for over a decade. By recognising these three areas, we ensure that we remain a profitable business which continues to grow, while maximising our positive contribution to sustainability."
"The BOSS sustainable leadership award recognises a business that is truly responsive to changes in the environment and society. The judges believed that Commercial had a great overall sustainability message, balancing social and environmental challenges and developing a successful business based on these principles," added Amy Hutchinson, chief executive, BOSS Awards.
Don't forget to follow Dealer Support on Twitter!