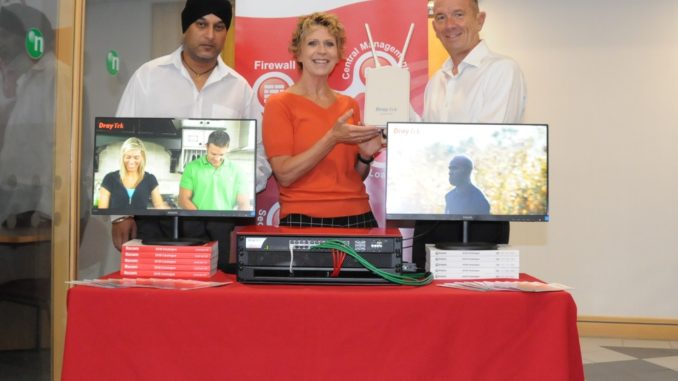 Nimans is celebrating a £1m sales milestone with DrayTek.
A pizza party was held at Nimans' Manchester headquarters as a thank you for record sales – and also to raise awareness about DrayTek's enhanced ACS2 network management innovation.
Judith Addison, Nimans' business manager (networking), explained:
"We've enjoyed an outstanding start to the year which can be attributed to a number of factors. We have a great team and the free pizza was DrayTek's way of saying thank you and also to raise awareness about its latest VigorACS 2 network platform.
"This technology supports all current DrayTek routers, access points and switches. It provides real-time integrated monitoring, configuration and management and is a major step forward for resellers and their customers."
Addison added: "The pizza day was a great way to reinforce how Nimans and DrayTek have the ingredients for success to help resellers further develop their networking propositions."
Don't forget to follow Dealer Support on Twitter!