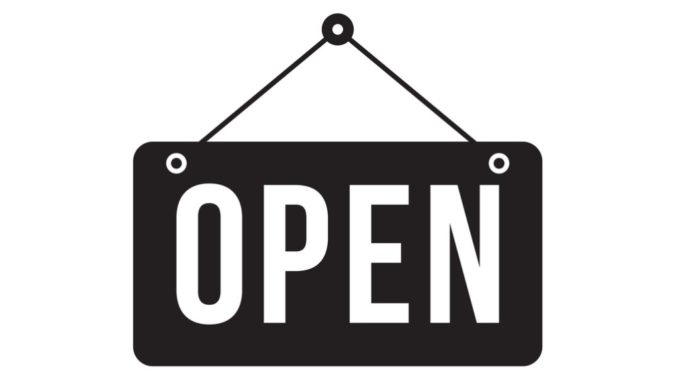 JKL Solutions has been a fixture in the office supplies market for some years, and has achieved impressive growth – which is down to the company's ethos of building close relationships with customers and providing exactly what they need, when they need it.
When the COVID-19 pandemic hit earlier this year some businesses in the office supplies market shut up shop and furloughed their workforces – but others, such as JKL Solutions, embraced the challenge that the pandemic brought and responded to their customers' changing demands.
During lockdown, JKL Solutions diversified into supplying a range of PPE and cleaning materials. "We supplied masks, gloves, hand sanitiser and antiseptic wipes, and then we moved on to sanitising stations, deep cleaning and antibody testing," says Nathan Rice, one of the co-founders of the business. "We talk to our customers and find out what they need, then source it and provide it.
"We called ourselves JKL Solutions because we never wanted to be JKL Office Supplies, or JKL Business Supplies, because it's not about just the stationery or general office products – it's about what do customers need, and can we supply it?
"We have a great infrastructure here, so it doesn't matter what the product is; it's identifying what customers really need and supplying those products at a competitive price to where they need them."
This response to adversity is a good indication of the philosophy of the company – it's all about developing relationships with customers, listening to what they want and then supplying it. JKL Solutions has a structure that allows the company to be agile enough to respond to rapidly changing customer demands.
"We are able to change tack very quickly because the business is owned by myself and Nathan, and we are in the office day-to-day," says Nick Miles, the other co-founder of the company. "We don't have to go to board level and have meetings to make any kind of decisions; we sit round a table and say, 'Should we do this?' 'Yes.' 'Right, let's do it'."
Track record
The ethos that Nathan and Nick have created in JKL Solutions has been developed over more than 25 years in the office supplies industry. They made their name at the independent supplier PADs, rising through the ranks to senior management positions. However, the seeds of their departure – and the establishment of JKL Solutions in 2009 – came a year earlier, when the company they worked for was taken over by OyezStraker. After the takeover, Nathan and Nick felt the company lost its way, and abandoned its traditional focus on developing customer relationships – something they had always placed great emphasis on – instead, focusing on squeezing every last pound out of each customer.
"In that 12 months I think the idea of being an independent was lost. We felt, and our customers felt, that they wanted to get back to that more personal service," says Nathan, "so we decided to set up on our own."
Going it alone was a risk – the economy was in the middle of a recession – but Nathan says the pair felt they had no option. "Our customers were coming to us and saying, 'Either you guys do something about it, or we are going to find another supplier'," he recalls.
"We had great relationships with a number of customers already, and a clear image of how we believed business should be done in our industry. From day one we had customers come over to us, and we haven't looked back from there."
Nick adds that the pair decided from the start to have an open and honest approach with customers. "You could sit round a table with us and we would say, 'Our business needs to make money, and your company wants to save money, so let's work out a structure of how we go forward.' I think this approach helped massively, and it's surprising how much customers appreciate it. I don't think the larger nationals understand this – it is all a case of, 'Look at these fantastic contract prices we can give you' and then they try to make as much money as possible. We have never been interested in that; we are happy to sit down and talk to customers.
"It is having that dialogue with customers and them understanding that we want to make a profit, but it will be a small, reasonable profit among all the products, so they will always pay a competitive price. Will we be the cheapest in everything? No. But we don't want to be the cheapest in everything because that is a race to the bottom. We give a very good level of service, and charge a very competitive price; these things combined, we believe, is an industry-leading proposition."
Thriving in the pandemic
This approach to customers has paid off, especially during the pandemic; indeed, the company has posted record turnover and profits in the past six months.
"We have picked up more customers than I've known in a six-month period," says Nick. "It's purely because of the attitude that we are going out to market with – What do you need? Where do you need it? We will ensure we can do it at the right price point for you.
"Diversification is a huge part of our growth strategy. We have more than 1,000 customers that spend on a monthly basis. If you can find more products for those customers, it makes it easier than going out and getting new customers. That said, we are picking new customers, as so many dealers are unable to provide their end-users with what they need right now. It is no good just handing out a catalogue and saying, 'This is what we do' – that's no good to anyone; you need to be agile enough to provide the products required."
Of course, the pandemic – and the rise in home working as a result – has changed customer demand significantly. "Desktop items, even big sellers like large tins of coffee, and things like that, aren't going to be required anymore as they are going to individual's home addresses rather than large offices. Again, it is supplying what the customers really need, not what you have always done. It's about understanding their situation, and making sure you're supplying what they need; they will find it somewhere else if you don't."
Nathan adds that JKL Solutions' sales team have worked hard on building awareness among customers about what the company can supply them with, be this general office supplies or other products. "Customers have said, 'Can you get this for us? It would be a lot easier to come through a single source.' We say, 'Of course we can, that's what we're here for'."
Developing the team
The pandemic has also changed the salesperson's role; no longer are they on the road, meeting people face-to-face; it's currently done via telephone and/or video conferencing facilities such as Zoom – and, as a result, Nathan and Nick are focusing on developing the telesales team. However, they stress they aren't looking for just anyone to fill the roles.
"We are more focused on getting the right people, rather than a certain number of people," says Nathan. "We would rather have five really good salespeople, who come into the business with the right ethos and work ethic, rather than get 20 salespeople who just go through the motions. We want the best to work at JKL."
"I know its corny," Nick add, "but it is like a close family, and everybody understands their part to play in it, and supports and helps each other. They have got to have that mentality to work here."