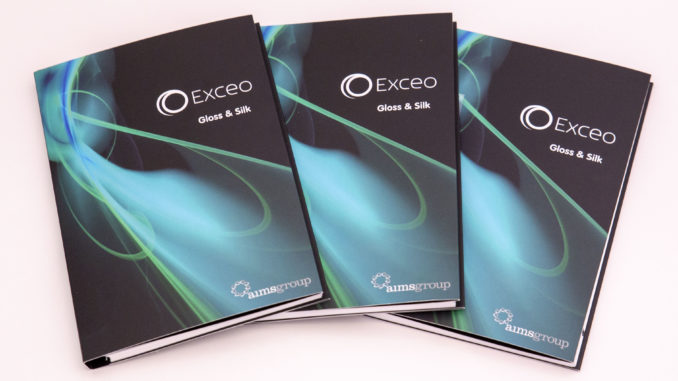 Warren has produced a new, comprehensive samples booklet to promote the full range of Exceo Gloss and Silk paper and boards.
Exceo is a range of multi-coated silk and gloss art papers and boards, produced at the Feldmuehle GmbH, a paper mill close to Hamburg. The Exceo range is stocked in depth by Warren and is available in a wide range of sizes from 130 to 400 gsm in both ream wrapped and bulk packed stock.
The new booklet provides a full technical and comprehensive product range illustration and has been produced to complement the AIMS Group existing range of sample booklets.
Warren's commercial director, John Turner, stated:
"Over the last few months we have seen demand grow significantly for both Exceo Silk and Exceo Gloss. On the back of this demand, we have produced this swatch book which allows our customers to see and feel the full range of samples and view the entire range of sizes stocked from SRA3 (300, 350 & 400 gsm) to B1 (130 – 400 gsm).
"Information on all the features and benefits of Exceo Silk & Gloss are included along with all environmental information."