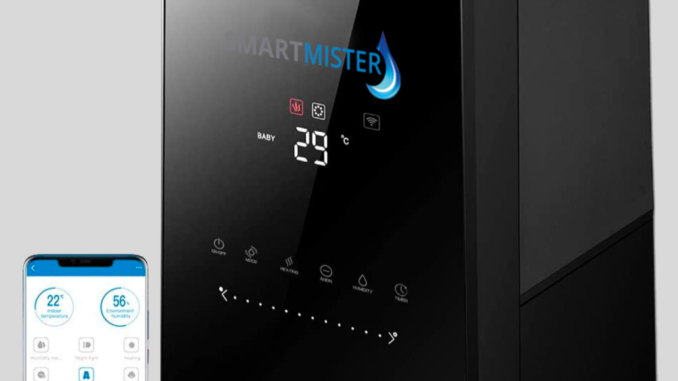 Data Direct has announced the launch of SmartMister, a smart automated sanitising
room mister
Data Direct's commitment to providing 'multiple solutions and opportunities designed for dealers' ensures innovation is at the forefront of the business, providing dealers with credible opportunities with market-leading and relevant products to help promote a safer workplace for their customers.
SmartMister presents further peace of mind and confidence in all types of indoor settings. It's automated office mister is a simple-to-use, convenient and effective surface sanitiser and air ionizer.
The device can be set to mist a room and sanitise all surfaces in the evening so workers, customers and visitors can arrive to a safe, sanitised space in the morning. The handy remote control allows users to mist a room at
chosen times throughout the day too. The SmartMister solution is effective against COVID-19 and kills 99.9999% of all pathogens overnight.
Smartmister's large capacity storage tank allows for up to 31 days use and is simple to refill. It can be purchased outright or leased through a dealer.
Patrick Winterbotham, Data Direct chairman and MD stated, "We must adapt to different working practices in order to protect our staff and customers, that's why we are delighted to introduce our quality assured
SmartMister to our dealers and their customers who seek a safe and effective anti-virus solution for the office."