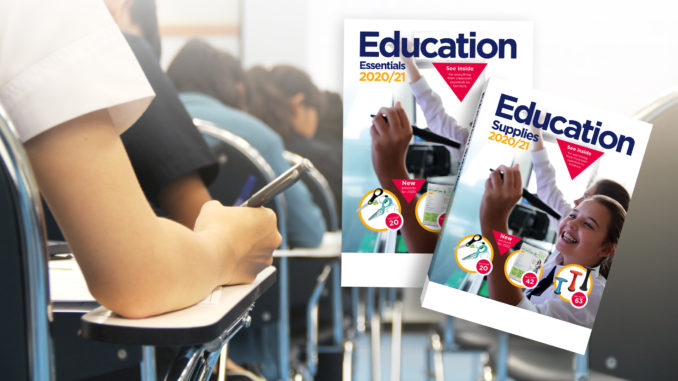 Integra members are being encouraged to reach out to education accounts to offer support, essential products and services
With schools and colleges looking to make the most of unspent budgets, now is the perfect time for members to utilise the exclusive solutions available to them.
From full range and short range 'Education Essential' catalogues to email marketing campaigns, web and social media content, members have access to everything they need to be visible and to maximise sales.
Allison Fishlock, Integra's purchasing director, commented: "Despite the obvious downturn in education spend, Integra members saw encouraging sales spikes during July and September. With the clock ticking to spend remaining budgets, we are encouraging members to focus on their Education accounts to capture spend before the end of March 2021."
Integra's exclusive agreement with Findel Education also gives members direct access to additional product expertise and knowledge of SIMs and key selling times, providing them with a competitive advantage.
Ellie Ward, business development manager at Findel, added: "Whilst education sales suffered through the earlier stages of the year, it has been in strong recovery since the children returned in September. Sales through resellers is in double digit growth on last year for the quarter to date. Whilst schools seemed to spend cautiously upon returning, we have seen a real shift through October and November with strong sales and growth.
"In such uncertain times, what is certain is the pressure for the government to keep schools open, even as other sectors have faced additional lockdowns or restrictions. Funds that haven't been spent through the first half of the year, will need to be used before the end of March or they will lose the budget, so we are hopeful for further strong sales through the remainder of Q3 and through Q4. If education is a new area for dealers, Findel can offer the expertise to gain insight into this market."