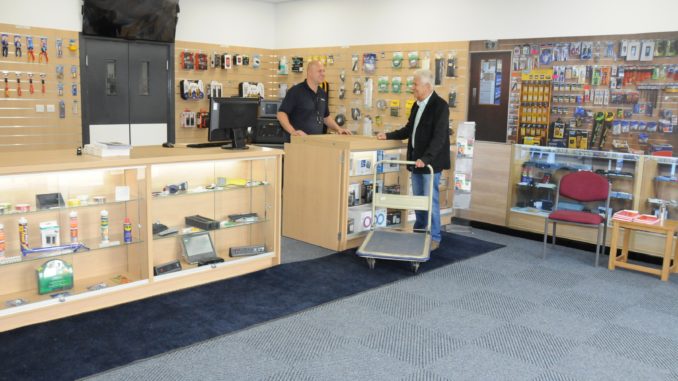 Nimans' Manchester HQ Trade Counter has undergone a major facelift.
The enhanced facility comes on the heels of the multi-million-pound expansion of its warehouse, and includes a special mural of former founder Julian Niman who passed away in January of this year.
The expanded service complements Nimans' dedicated Trafford Park Trade Counter a few miles away. Thousands of products can be pre-ordered or simply requested over the counter for immediate collection.
Distribution centre manager, Chris Musgrave, explained: "Customers have direct access to our complete warehouse which houses millions of pounds worth of stock. Our new Trade Counter is convenient, fast and comprehensive. It's something Julian would be very proud of."