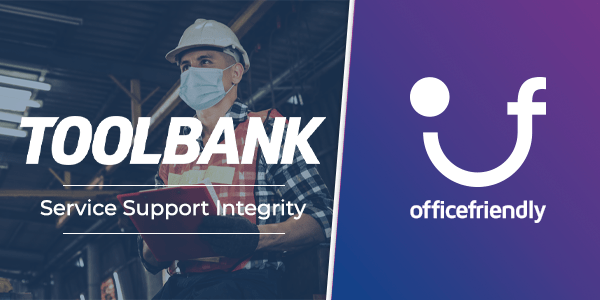 Office Friendly are delighted to announce a new partnership with Toolbank, the UK's largest hand and power tools wholesaler and leading distributor of accessories and hardware products to the building merchant's industry
The market leading dealer group has struck up an exclusive deal for the next three years which will expand members product range and gain entry into a new industry sector. Early adopters from within the membership are already taking advantage from the benefits of this exciting arrangement and the group has now given the greenlight for a full roll out to all its dealers.
Gordon Profit, Office Friendly chair, explained: "We are delighted to be able to launch this exciting and exclusive deal with Toolbank. This gives our members an entry to a new market sector and complements our existing product portfolio with our current customer base and prospects. Toolbank has a full wholesale offering across sales, marketing and operations that will provide great support to our members as we take advantage of the opportunities this initiative will open up."
Toolbank added: "Toolbank are looking forward to working with the Office Friendly team and their members. Providing access to new markets while expanding our own exposure to a new customer base is an exciting opportunity."
The Office Friendly board recognise strong supply chain partnerships are imperative to their members growth in the next phase of development for the group.