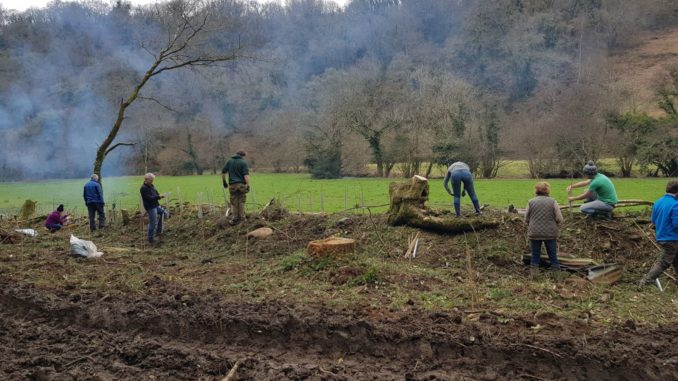 Premier Paper has expanded its Carbon Capture programme by embarking on a tree-planting day, inviting customers to come along and help tidy, clear and plan 800 tress and hedgerow.
Working alongside the Woodland Trust, the event took place at Pullabrook Woods in Bovey Valley – a place previously filled with conifer trees which have slowly been replaced with hawthorne, dogwood and backthorne as well as oak, hazel, rowan and alder trees.
Premier's CSR marketing manager, Hussein Ismail, said of the event: "This is the third tree planting event that we have hosted at Bovey Valley and it was great to meet up with customers and further develop the site. Everyone came together to clear the grounds, plant trees and hedgerows. It was humbling to see so many people dedicated to Carbon Capture and giving something back to the environment."
Further plans to develop and protect the woodland are underway. Premier Paper also continues to offer its customers the opportunity to capture the CO2 emissions from their paper purchases by planting and conserving native woodland as it has done at Pullabrook Woods.